Shandong attaches great importance to the stainless steel industry
Shandong is a major province in the domestic stainless steel industry. In recent years, it has actively promoted the extended development of the industry. A few days ago, the Shandong Provincial Department of Industry and Information Technology issued the "Fourteenth Five-Year Development Plan for the Iron and Steel Industry of Shandong Province."
It is reported that the plan is based on the relevant national industrial policies and the "Fourteenth Five-Year Plan for National Economic and Social Development of Shandong Province and the Outline of Long-Term Goals for 2035". It is a guiding plan to promote the high-quality development of the steel industry in Shandong Province. The planning period is 2021-2025.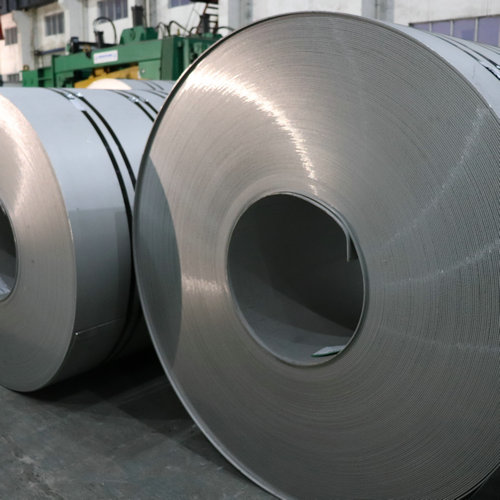 The "14th Five-Year Development Plan for the Iron and Steel Industry of Shandong Province" mentioned stainless steel in many places, some of which are summarized as follows:
Development status
The industrial layout has become more reasonable. At present, Jinan City, Zibo, Liaocheng, Binzhou, Weifang, and other transmission channel cities and the iron and steel enterprises along the Jiaoji line are speeding up withdrawing. The Ri-Lin coastal advanced steel manufacturing industrial base, Lai-Thai inland high-quality steel production base, as well as the Rizhao advanced steel manufacturing industrial cluster, Linyi Lingang high-end stainless steel and advanced special steel manufacturing industrial cluster, Laiwu high-quality steel, and 400 series have been preliminarily formed Stainless steel industry cluster, Taian special construction steel industry cluster.
The industrial chain is gradually improved. Linyi has formed a steel industry chain of "latite nickel ore-ferronickel", "stainless steel rolling-stainless steel plate-stainless steel coils-stainless steel products-wholesale market", with a production capacity of over one million tons of nickel-iron alloys and one million tons of stainless steel rolling.
Regional layout
(1) Japan-the coastal advanced iron and steel manufacturing industry base. With the support of Rizhao boutique bases and key enterprises in Rizhao, Qingdao, and other places, give full play to the resources and logistics advantages of Rizhao, Qingdao Dongjiakou, and Linyi Lingang areas, vigorously promote the transfer of inland production capacity to the coast and accelerate the construction of the second phase of the boutique base and the temporary Port capacity transfer, internal upgrading, and transformation, undertaking capacity transfer, hydrogen metallurgy demonstration, high-end alloy steel, and stainless steel projects, focusing on the development of high-end quality steel, special steel, and stainless steel, lengthening the steel industry chain, and improving product quality.
Strengthen the advanced steel manufacturing industry clusters in Rizhao and Dongjiakou of Qingdao, and Linyi Lingang high-end stainless steel and advanced special steel manufacturing industry clusters, and build the world's advanced steel manufacturing industry base.
(2) Lai-Thailand boutique special steel industrial base. Relying on the existing steel companies in Laiwu and Tai'an, take advantage of the existing special steel clusters, accelerate regional integration without increasing production capacity, and promote the optimization and upgrading of new and old kinetic energy conversion systems, internal upgrading and transformation, and the construction of special construction steel projects. Focusing on the development of high value-added products such as special steel and stainless steel.
Upgrade Laiwu high-quality steel and 400 series stainless steel industrial clusters and Tai'an special construction steel industrial clusters to build an inland high-quality steel production base.
Development focus
High-end stainless steel. Support the construction of high-end stainless steel-based high-quality deep processing centers, and promote the construction of stainless steel industrial clusters. Focus on the development of high value-added products in the fields of aerospace and military industry, automobile manufacturing, urban pipe network, food, and medical treatment, mainly including 300 series, 400 series, duplex stainless steel, ultra-low carbon, ultra-low nitrogen, ultra-pure, and other high-end stainless steel materials.
Key industry chain
Home decoration industry chain. Relying on the basic advantages of Shandong Province's ESP hot-rolled sheet, stainless steel smelting and rolling, deepen the deep processing capacity of steel for home appliances and decorative products, extend the province's household stainless steel sheet and other product enterprises, and open up the steel production, deep processing, and end-user links to form The whole chain industry cluster. Give full play to the technical advantages of sheet products, improve the quality of steel products, and build a production base for high-end home appliances and decorative steel products.