Perforated Aluminum Sheet
As one of the Perforated Aluminum Sheet Suppliers with many years of experience in China, we are well aware of customers' needs for quality and service. Therefore, we only provide high-quality products that have been strictly screened and ensure that the products can be delivered to customers in a timely and safe manner through various channels. At the same time, we have a professional team that can provide customers with customized products and services to meet their diverse needs of customers.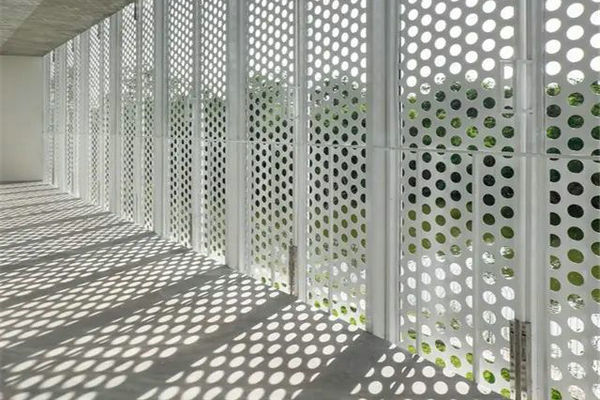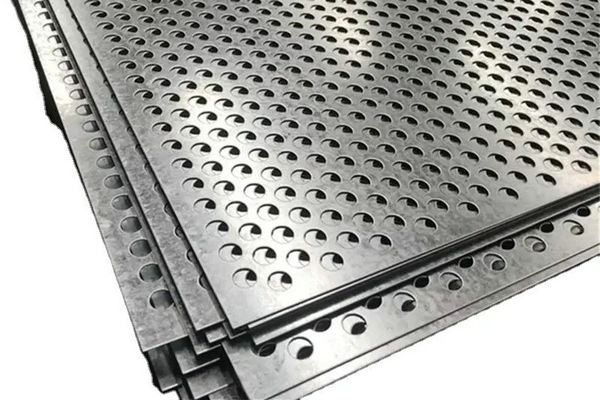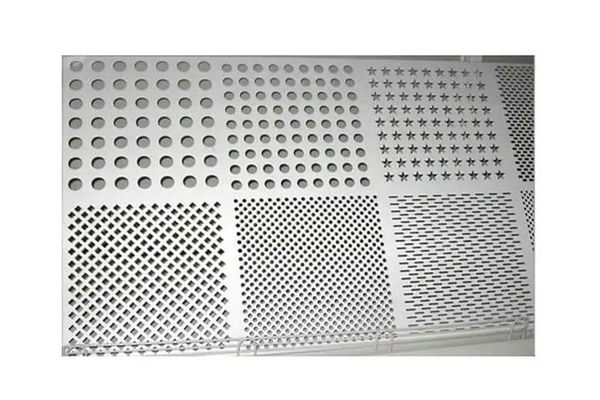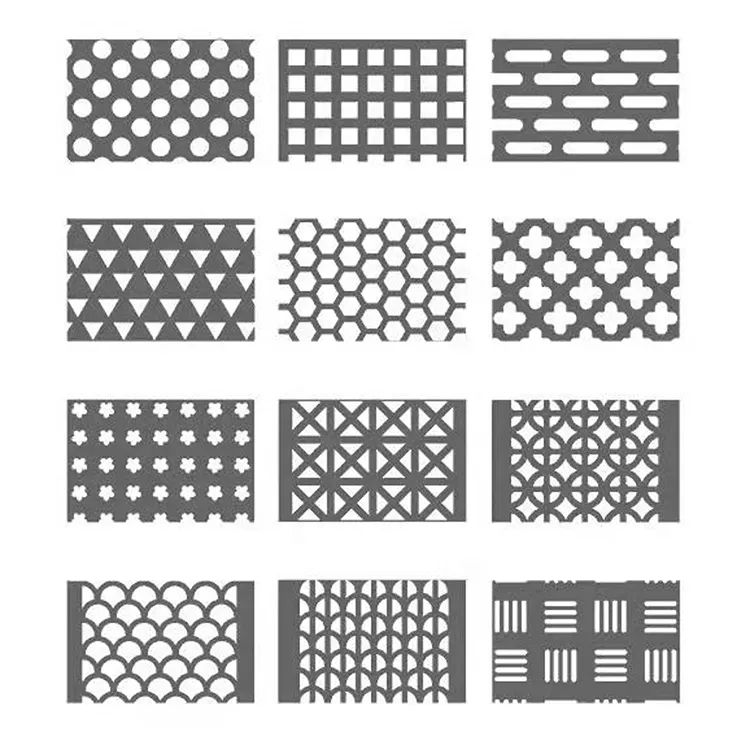 Perforated Aluminum Sheet Price, please free to contact us.
Our perforated aluminum sheets have the characteristics of high strength, elegant appearance, durability, and environmental protection, which can meet the needs of various construction and decoration fields. We believe that if you choose our products and services, you will get higher cost performance and better shopping experience. Please feel free to contact us, we will serve you wholeheartedly!
Perforated Aluminum Sheet Product Specification and Size :
Material: High-grade Perforated Aluminum Sheets
Thickness: 0.1mm~12mm
Mesh Length:1.8m~2.44m
Mesh Width:0.8m/1.22m
Perforated area percent: from 7% to 83%
Hole Type: Diamond, round, square, rectangular, triangle, hexagon, hexagonal, slotted, oval, club, cross, louver, etc.
Alloy: 1000 series,2000 series, 3000 series, 5000 series, 6000 series, 7000 series, 8000 series.
Temper: O, T4, T6, H22, H24, H26, H32, H34.
Looking Forward to Becoming One of Your Perforated Aluminum Sheet Suppliers
Perforated Aluminum Sheet Hole Types
Perforated aluminum sheets can be customized with various hole types to serve different purposes. Here are some common hole types used in perforated aluminum sheets: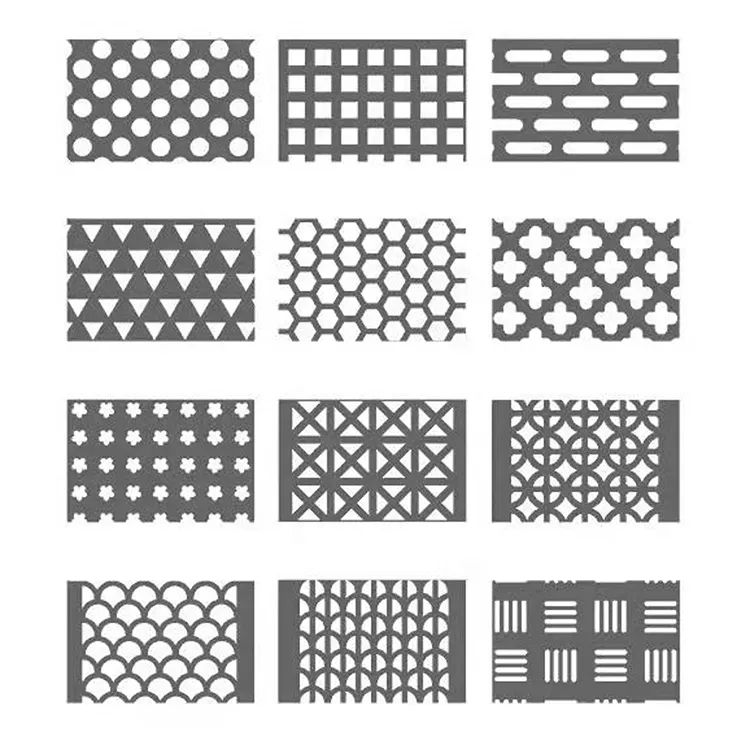 Round Holes: Circular perforations are one of the most common and versatile hole types. They are used for general applications and provide a classic and clean appearance.

Square Holes: Square perforations offer a distinct look and are often chosen for design purposes. They can also be practical for certain applications, such as speaker grilles.

Slotted Holes: Long, narrow slots instead of circular or square holes provide a different aesthetic and are often used when airflow or visibility is a priority.

Hexagonal Holes: Hexagonally shaped perforations provide a unique and visually interesting pattern. They are chosen for both functional and decorative purposes.

Oval Holes: Oval perforations offer an alternative to round holes, providing a different aesthetic while maintaining functionality. They are often used in architectural and design applications.

Decorative Patterns: Custom patterns and shapes can be created to achieve specific design objectives. These patterns can be highly intricate and serve both functional and aesthetic purposes.

Micro Perforations: Extremely small holes, known as micro perforations, are used when a high level of precision and fine control over airflow or visibility is required. These are common in applications like speaker covers.

Staggered or Straight Patterns: The arrangement of holes can be staggered or aligned in a straight pattern. Staggered patterns often provide better strength and a more aesthetically pleasing look.
The choice of hole type depends on the intended application, the desired visual effect, and any specific functional requirements such as ventilation, filtration, or acoustic properties. Custom perforation patterns can be created to meet the unique needs of a project or application.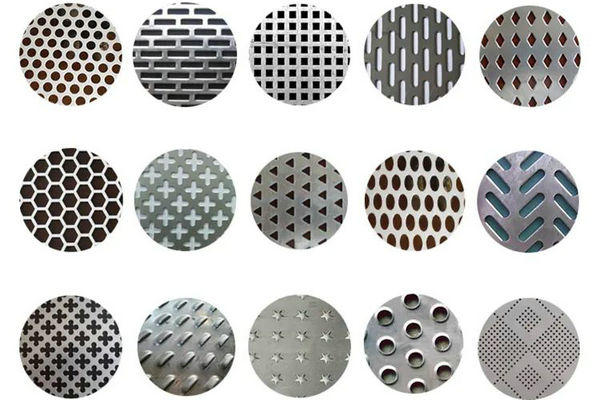 Looking Forward to Becoming One of Your Perforated Aluminum Sheet Suppliers
Huaxiao Perforated Aluminum Sheet
Aluminum Perfoated Sheet Manufacturers
Huaxiao Metal has more than 20 years of experience in the production of aluminum plates and 15 years of experience in exporting aluminum plates. 
Huaxiao Metal Company's aluminum perforated metal is an extremely versatile and durable material that can be used in a variety of applications. This metal mesh is available in a variety of pore sizes and thicknesses and can be customized to meet the specific needs of any project. Whether you need round or square hole piercings, this premium material delivers reliable and consistent results.
With the vast number of options available, it's easy to find the perfect perforated metal sheet for any project, no matter how complex or simple. So, if you are looking for a material that combines strength and flexibility with superior quality, then aluminum perforated metal should be your first choice. Our company is also one of your best choices and we look forward to cooperating with you!
Looking Forward to Becoming One of Your Perforated Aluminum Sheet Suppliers
Alloy Designation (For Reference)
Comparison of Alloy Designations for Aluminum Products
Alloy Series
Chinese Standard
American Standard
European Standard
1xxx Series
1050
–
–
1060
1060
–
1100
1100
–
3xxx Series
3003
3003
EN AW-3003
3105
3105
EN AW-3105
5xxx Series
5052
5052
EN AW-5052
–
5754
EN AW-5754
Looking Forward to Becoming One of Your Perforated Aluminum Sheet Suppliers
Application and Package of Perforated Aluminum Sheets
Package of Perforated Aluminum Sheets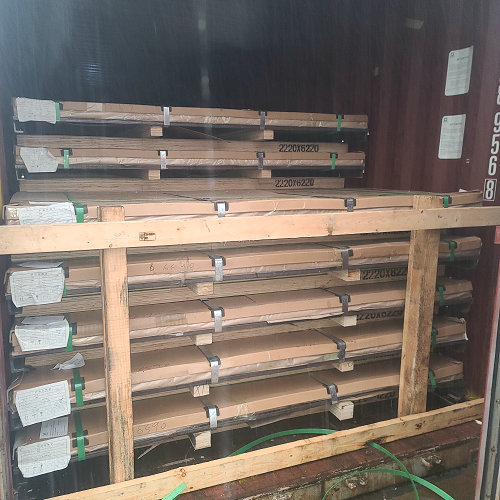 Our company adopts conventional export packaging, with a protective film on the surface of the product and waterproof paper on the outside.
In the container, we will use nylon rope and a wooden frame for fixed packaging to ensure that the product will not be damaged during transportation.
Then, about eight bags of desiccant will be placed in the container to prevent the product from being damaged by the humid air.
If customers have special packaging requirements, we can meet customer requirements.
Customizable Design: Perforated aluminum sheets offer a high degree of customization in terms of hole size, shape, and pattern, allowing for tailored solutions to meet specific functional and aesthetic needs.

Lightweight and Easy to Handle: Aluminum's lightweight nature makes perforated aluminum sheets easy to handle, transport, and install, making them a practical choice for various applications.

Corrosion Resistance: The natural corrosion resistance of aluminum makes perforated sheets durable, particularly in outdoor environments where exposure to the elements is a concern.

Ventilation and Airflow: The presence of perforations in aluminum sheets allows for improved ventilation and airflow, making them suitable for applications requiring efficient air circulation.

Aesthetic Appeal: Perforated aluminum sheets can be used for decorative purposes, creating visually appealing architectural elements with the play of light and shadow through the perforations.
Looking Forward to Becoming One of Your Perforated Aluminum Sheet Suppliers
Application of Perforated Aluminum Sheet
Architectural Applications: Perforated aluminum sheets are often used in architecture for facades, sunshades, and decorative elements. The perforations can create interesting visual effects, allow for ventilation, and control the amount of light entering a space.

Filtration and Screening: The perforations in the aluminum sheet can be tailored to specific hole sizes and patterns, making it suitable for applications like filtration and screening. This is useful in industries such as agriculture, food processing, and HVAC.

Acoustic Panels: Perforated aluminum sheets are used in the construction of acoustic panels. The perforations help to absorb sound and improve the acoustic properties of a space.

Automotive Applications: In the automotive industry, perforated aluminum sheets can be used for grilles, speaker covers, and other decorative or functional components.

Craft and Design: Perforated aluminum sheets are also popular in crafts and design projects. They can be used for creating unique decorative elements, lampshades, and other artistic applications.
Perforated metal sheets are available in various materials, including aluminum, stainless steel, and others, each offering different properties and advantages based on the intended use.
It's important to consider factors such as hole size, open area percentage, and sheet thickness when selecting perforated aluminum sheets for a specific application. These factors can influence the material's strength, durability, and performance in different environments.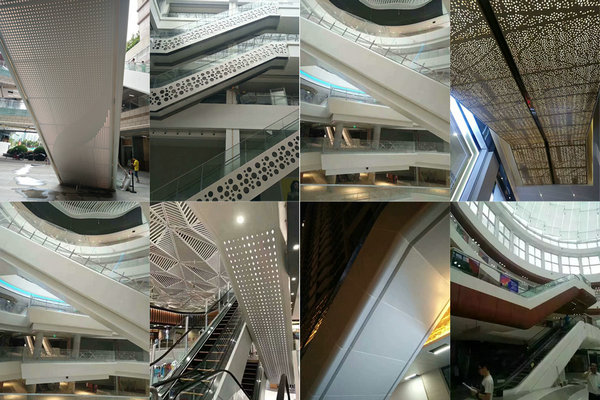 Looking Forward to Becoming One of Your Perforated Aluminum Sheet Suppliers
Most frequent questions and answers
Finding something interesting ?
Get Perforated Aluminum Sheet Prices
RM557. Build #3, NO.1388, Jiangyue Road, Shanghai, China,201114.
MON-FRI 08:30 - 19:00, SAT-SUN 10:00 - 17:00
Huaxiao Aluminum Metal Products
As a global aluminum metal supplier and manufacturer, Huaxiao offers a wide range of aluminum steel products for all your needs. Explore some of our most popular steel products.