Carbon Steel Pipe Manufacturers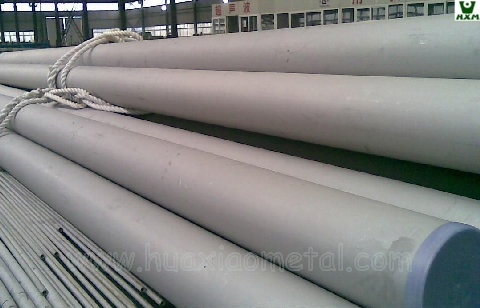 Carbon Steel Pipe Suppliers In China
As one of the trusted carbon steel pipe suppliers and manufacturers in China, our delivery time is about 7-25 days, and we supply carbon steel tubes with various steel options and sizes. As a professional carbon steel pipe supplier, Huaxiao Metal specializes in producing different types of carbon steel pipes at competitive prices.
ID: 1/8″ to 72″
Length: According to customer requirements
Delivery Time: 7-25 days
Carbon Steel Pipe Specifications
1. Material: Carbon steel (typically containing iron and carbon as the primary elements)
2. Size Range: Various sizes available, commonly from 1/8″ to 72″ in diameter
3. Wall Thickness: Typically available in standard schedules such as Sch 20, Sch 40, Sch 80, Sch 160, etc.
4. Length: Generally 6 meters or 12 meters in standard lengths, but custom lengths can be produced.
5. End Connections: Plain end, beveled end, threaded end, or coupling for joining pipes.
6. Surface Coating: Depending on the application, carbon steel pipes may have a black or galvanized finish.
7. Standards: Manufactured in accordance with various international standards such as ASTM, ASME, API, DIN, JIS, etc.
8. Grade: S235JR/J0/J2, S275JR/J0/J2/K2, S355JR/J0/J2, SPHC/SPHD/SPHE/1010/1045/1055/1060/1075/1080/1084/1085/1090, Q195, Q215, Q235, Q345, ST37, A36,45# 
9. Type: Carbon Steel Welded Ttube, Carbon Steel Seamless Pipe
At Huaxiao Metal, we strive to bring the best products and value-added services that exceed expectations to our customers. We have received satisfactory evaluations from customers in the United Kingdom, Germany, Australia, the United Arab Emirates, Canada, Mexico, Brazil, etc. Professional dedication and service have made us a leader in the carbon steel trading industry. We offer a variety of carbon steel tube options to meet your different needs for all types of applications.
Carbon Steel Pipe Suppliers and Factory
With nearly two decades of export and production experience, our company provides a wide range of high-quality carbon steel pipes for various applications. Our product range includes carbon steel seamless pipes and cold carbon steel welded pipes.
We have established long-term cooperative relationships with well-known steel mills such as Baosteel, Baotou Steel, Wuhan Iron and Steel, Hegang, Lianyuan Iron and Steel, Rizhao, and Lingyuan to ensure that carbon steel pipes meet international standards.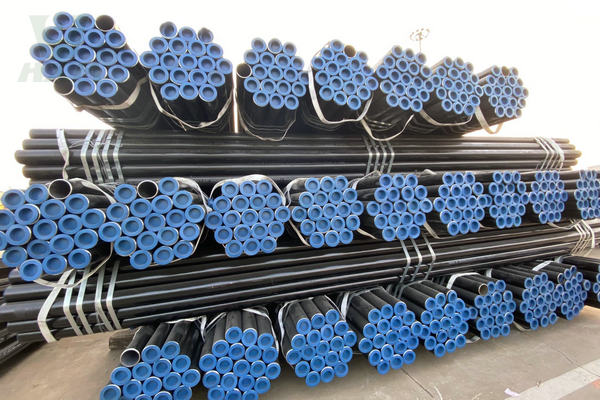 Product Features of Carbon Steel Pipe
Here are some of the key product features of carbon steel pipes:
Strength and Durability:
Carbon steel pipes are known for their high strength and durability, making them suitable for carrying heavy loads and withstanding harsh environmental conditions.
Versatility:
Carbon steel pipes are available in various grades, sizes, and thicknesses, making them suitable for a wide range of applications across different industries.
Cost-Effectiveness:
Compared to other materials, carbon steel pipes offer a cost-effective solution for many industrial applications, especially in large-scale projects.
High Temperature and Pressure Resistance:
Carbon steel pipes can withstand high temperatures and pressures, making them suitable for applications in industries like oil and gas, power generation, and chemical processing.
Ease of Welding and Fabrication:
Carbon steel pipes are relatively easy to weld and fabricate, allowing for efficient installation and customization to meet specific project requirements.
Good Corrosion Resistance:
While not as corrosion-resistant as stainless steel or other alloys, carbon steel pipes can still withstand moderate corrosion with proper maintenance and protective coatings.
Wide Range of Sizes:
Carbon steel pipes are available in a wide range of sizes, from small diameters used in plumbing to large-diameter pipes for major infrastructure projects.
Environmental Friendliness:
Carbon steel is a recyclable material, promoting eco-friendliness and sustainability in various industries.
Compatibility with Other Materials:
Carbon steel pipes can be easily integrated with other materials and components in piping systems, allowing for seamless connections.
Long Service Life:
When properly maintained, carbon steel pipes can have a long service life, ensuring reliable performance for extended periods.
It's essential to consider these features and match them with the specific requirements of your project or application to ensure the optimal use of carbon steel pipes. Additionally, the choice of the appropriate grade and surface treatment can further enhance the performance and longevity of the pipes in different environments.
Classification of Carbon Steel Pipe
Carbon steel pipes can be classified based on various factors, including their composition, manufacturing method, and intended use. Here are the primary classifications of carbon steel pipes:
1. **Based on Carbon Content**:
– Low Carbon Steel Pipe: Contains a low percentage of carbon (typically up to 0.30%) and exhibits good formability and weldability. It is commonly used for low-pressure applications, such as water supply and general plumbing.
– Medium Carbon Steel Pipe: Contains a higher carbon content (ranging from 0.30% to 0.60%). It offers increased strength and hardness, making it suitable for machinery and structural applications.
– High Carbon Steel Pipe: Contains a higher carbon content (above 0.60%) and is known for its exceptional hardness and wear resistance. It is used in applications such as cutting tools and high-strength wire.
2. **Based on Manufacturing Method**:
– Seamless Carbon Steel Pipe: Manufactured without any welding seam or joint, resulting in a smooth and uniform surface. Seamless pipes are generally preferred for high-pressure and critical applications due to their uniform strength.
– Welded Carbon Steel Pipe: Produced by welding together two ends of a flat steel strip or coil. Welded pipes are commonly used for less critical applications and are available in various forms, including ERW (Electric Resistance Welding) and SAW (Submerged Arc Welding) pipes.
3. **Based on Application**:
– Structural Carbon Steel Pipe: Used in structural and construction applications to support loads and transmit fluids or gases. Commonly used in buildings, bridges, and infrastructure projects.
– Oil and Gas Carbon Steel Pipe: Designed to transport oil, gas, or other fluids in the petroleum industry. These pipes are subjected to high pressures and may require additional coatings to resist corrosion.
– Water Supply Carbon Steel Pipe: Specifically designed for conveying potable water and other liquids for domestic, commercial, and industrial purposes.
– Industrial Carbon Steel Pipe: Used in various industrial applications, such as manufacturing, processing, and chemical handling.
4. **Based on Surface Coating**:
– Black Carbon Steel Pipe: Uncoated carbon steel pipe with a black oxide scale on its surface, commonly used for non-corrosive applications or where protective coatings are applied later.
– Galvanized Carbon Steel Pipe: Coated with a layer of zinc to enhance corrosion resistance, making it suitable for outdoor applications and environments prone to moisture.
It's important to select the appropriate type of carbon steel pipe based on the specific requirements of the project or application to ensure optimal performance and longevity.
Carbon Steel Pipe Dimensions
Carbon steel pipes come in various dimensions, which include the following parameters:
1. **Nominal Pipe Size (NPS)**: This represents the standard size designation of the pipe and is not the actual measurement. It is a reference to the approximate inside diameter of the pipe in inches or millimeters. Common NPS sizes range from 1/8″ to 72″.
2. **Outside Diameter (OD)**: The actual outside diameter of the pipe, measured in inches or millimeters. It is important for pipe fittings and connections.
3. **Wall Thickness**: This refers to the thickness of the pipe wall, measured in inches or millimeters. It is typically specified by a schedule number (Sch), such as Sch 20, Sch 40, Sch 80, etc. Different schedules correspond to different wall thicknesses.
4. **Pipe Length**: Carbon steel pipes are usually available in standard lengths of 6 meters (20 feet) or 12 meters (40 feet). However, custom lengths can also be produced to meet specific project requirements.
5. **Pipe End Types**: Carbon steel pipes can have different end types to facilitate connections, such as plain ends, beveled ends, threaded ends, or coupled ends.
6. **Weight per Unit Length**: This indicates the weight of the pipe per unit length (e.g., pounds per foot or kilograms per meter). The weight varies depending on the pipe's dimensions and wall thickness.
7. **Surface Finish**: Carbon steel pipes can have various surface finishes, including black (uncoated) or galvanized (coated with a layer of zinc for corrosion resistance).
It's important to refer to the specific product specifications or industry standards (e.g., ASTM, ASME, API) for accurate dimensions of carbon steel pipes, as they can vary based on the manufacturer and application requirements. Properly understanding and selecting the right dimensions are crucial to ensuring the pipes fit seamlessly into the intended system and can withstand the intended operating conditions.
Why choose us as your Carbon Steel Pipe Manufacturers
When choosing a carbon steel pipe manufacturer, you need to consider many factors, including product quality, price, delivery time, service, etc. The following are our advantages as a carbon steel pipe manufacturer, which can be used as the basis for you to choose us:
1. Rich experience: We have many years of experience in the production of carbon steel pipes, and have a deep understanding of the production process and technology, which can guarantee the quality and stability of the products.
2. Excellent quality: We produce carbon steel pipes in strict accordance with international standards and customer requirements to ensure product performance and quality. We also have a complete quality control system to test and verify each batch of products to ensure product consistency and pass rate.
3. Competitive price: Our price is competitive in the market, while ensuring product quality and service quality, we can provide reasonable prices.
4. Timely delivery: We have an efficient production process and a complete supply chain management system. We have a carbon steel product inventory of about 1,000 tons throughout the year, which can ensure that orders are completed and delivered on time.
5. Perfect after-sales service: We provide perfect after-sales services such as product quality problem solving and technical support, and provide customers with a full range of services.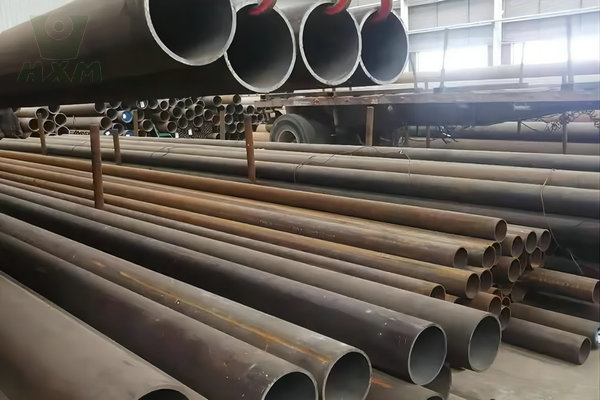 To sum up, as one of the carbon steel pipe suppliers in China, we have advantages in product quality, price, delivery time, and after-sales service, and can provide customers with satisfactory products and services.
Huaxiao Carbon Pipe Export Package
Our company adopts standard export packaging. Most of our customers from the UK, South Korea, Colombia, the United Arab Emirates, and Australia often use this kind of packaging. If customers have other packaging requirements, as carbon steel pipe suppliers, we will definitely meet your package requirements.
Welcome your inquiry! We will send you the carbon steel pipe price within 24 hours.
Contact Us For China Carbon Steel Pipe Prices
Other Carbon Steel Products