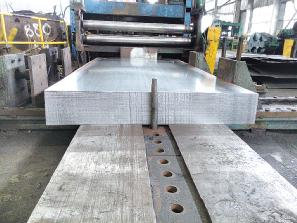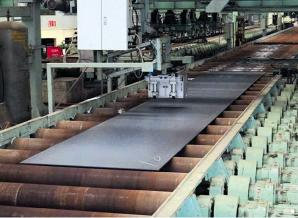 Corrosion Resistant Steel Price, please free to contact us.
Corrosion resistant steel
The SPA-H grade developed by HXM Steel is widely applied in the container profession, high strength weathering steel Q450NQR1, etc. has been used in the railroad compartment board, with good low temperature impact toughness and corrosion resistance, it can serve in various extreme climates and have an extended lifetime.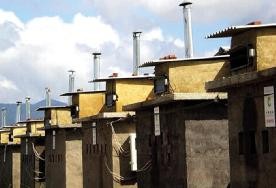 Applied in tobacco industry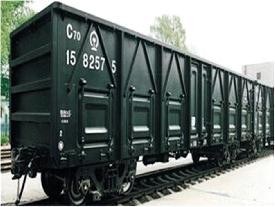 The anti-sulfuric acid steel LGNS1 & 09CrCuSb developed by HXM Steel is widely applied in the tobacco industry and can also be used in the environmental protection industry, steel bushing sleeve chimneys,
and funnel of the thermoelectric power station, preheater, desulfurization equipment, chemical storage tank vessel, air preheater, boiler pressure vessel, and so on.
The seawater corrosion resistant steel produced by HXM Steel can fully satisfy or exceed the physical property requirement of Q345C in GB/T 1591-2008, of which the low-temperature impact property has increased from 34J to 47J under 0℃. In order to increase the seawater corrosion resistance property, Cu, and Cr are added to LG355NH. Meanwhile, the detrimental element S and P has been reduced greatly.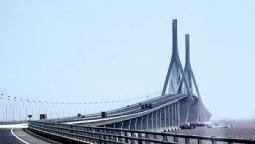 LG355NH of HXM Steel has been widely used in the 4th-period project of Shanghai Yangshan Harbor.
Of which the anti-sulfuric dew point steel 09CrCuSb and railway weathering steel Q450NQR1 have been awarded metallic industry excellent quality prize, high corrosion resistant steel Q450EWR1 and low yield ratio steel Q345NQR2 has passed CRCC certification.
Supply standard, Grade and Application
Category

Steel Grade

Dimension mm (thickness *width)

Technical specification

Application

Acid-resistant steel    (sulfuric acid dew point corrosion resistant steel)

National   tobacco   office, 418# document in 2009 Technical agreement

Tobacco industry  (flue-cured tobacco box)

Steel bushing chimney and funnel of heat-en-vine plant,    preheater, desulphurization equipment, chemical container, air preheater,  boiler and pressure vessel, etc.

GB 150.2-2011 Technical agreement

Weathering Resistant Steel

Railway vehicle (compartment,etc)

Railway vehicle (compartment,etc)

Container flue-cured tobacco

Container flue-cured tobacco

Railway vehicle (compartment etc)

seawater corrosion-resistant steel

Marine environment pile pipe
Mechanical Property

180° Bending test b≥35mm Inner diameter

Normal temperature ( -40)

≥22 (proportional gauge length)