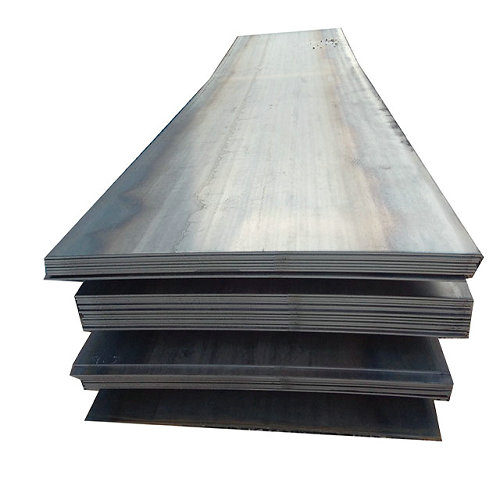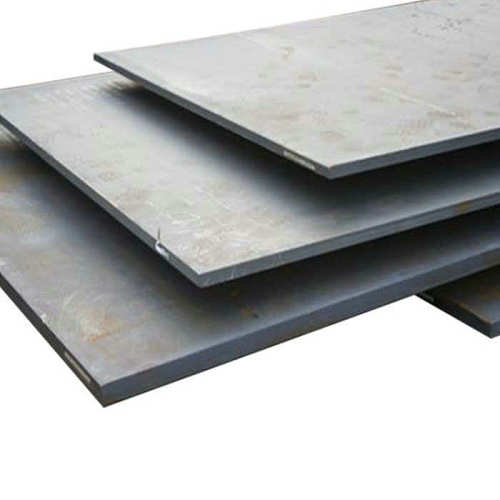 Bulletproof Steel Price, please free to contact us.
Huaxiao Metal Steel Co., Ltd has produced the protective bulletproof steel of the FD family with tensile strength 900MPa-1700MPa and of the ARMA PRO family with Brinell hardness 500-600. With perfect bulletproof performance, cold forming, and welding properties, the Armor plate of Lianyuan steel can be widely used in some fields, such as private bulletproof vehicles, bank armored vehicles, armored personnel carriers, training ranges, and anti-terrorist vehicles.
Hot rolled LG900FD of Lianyuan Steel successfully passed the authentication of the Ministry of Public Security, which began to be used in armored cash carriers; Heat treated armor plates of ArmaPro500 and 550 have successfully passed the inspection of the China Academy of Ordnance Equipment and met the test requirements of NATO.
For more information on bulletproof grade sheet metal, contact Huaxiao Metal Steel.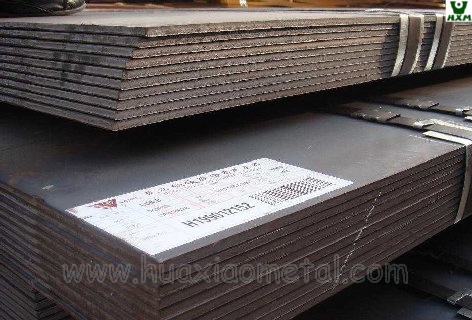 Steel Grades
Stretching Direction
Yield Strength MPa
(Typical value)
Tensile Strength MPa
(Typical value)
Elongation A %
(Typical value)
Brinell Hardness
HBW
(Typical value)
Dimension available
LG900FD
Transverse
≥800(900)
≥900(1000)
≥15(17)
/
2.0-6.0 × 1000-1500
ArmaPro500
Transverse
≥1250(1450)
≥1500(1750)
≥8(10)
≥470(510)
3.0-25.0×1000-2000
ArmaPro550
Transverse
≥1350(1650)
≥1650(1950)
≥8(10)
≥530(570)
3.0-25.0×1000-2000
ArmaPro600
Transverse
≥1450(1750)
≥1650(2150)
≥7(10)
≥570(610)
3.0-25.0×1000-2000
Property Test result of Armor plate Armapro500 produced by HXM Steel
Sample ID
YP180419-
11
YP180419-
14
YP180419-
16
Dimension of Plate(mm)
410.0×430.0
×10.00
410.0×430.0
×8.00
410.0×430.0
×10.00
Actual
 Thickness
(mm)
10.06
8.2
6.2
Sample
 Condition
Room temperature
Jet Distance(m)
10
10
15
Jet Angle
0°
0°
0°
Ammuni tion for test
M16
5.56mm automatic
rifle
7.62mm
MATO
7.62mm
MATO
Jet Se-Quence
1
2
3
1
2
3
1
2
3
Bullet Speed(mis)
995
992
994
825
835
832
828
832
832
Condition of Shot
Not Penetrated
Depth of bullet hole at the impact face(mm)
1.1
1.3
0.9
1.2
1.5
1.1
5.5
5.4
4.8
Height
of bullet hole
at the back
face(mm)
0.1
0.1
0.1
0.5
0.7
0.2
3.2
3.4
2.9
Shooting test result of hot treated bulletproof steel ArmaPro550(-45℃)
Sample ID
BB2020-
0194
BB2020-
0195
Dimension of Plate(mm)
500.0×495.0
500.0×495.0
Actual
 Thickness
(mm)
3.73
3.76
Sample
 Condition
Low temperature(-45℃± 2℃, constant temperature 3h)
Jet Distance(m)
15
15
Jet Angle
0°
0°
Ammunition for test
Type 56 7.62mm semi-automatic rifle;
Type 56 7.62mm normal ammunition
Jet Se-Quence
1
2
3
1
2
3
Bullet Speed(mis)
726
717
725
719
720
731
Condition of Shot
Not Penetrated
Depth of bullet hole at the impact face(mm)
8.2
7.9
7.6
7.1
7.8
7.4
Height
of bullet hole
at the back
face(mm)
5.6
5.5
5.7
5.4
5.2
5