Stainless Steel Suppliers From China
Huaxiao is one of the leading stainless steel suppliers & manufacturers in China, we can provide stainless steel plates, stainless steel coils, stainless steel pipes, stainless steel bars, etc.
Stainless Steel For Sale From China Stainless Steel Suppliers
According to the shape of stainless steel, we can divide stainless steel into stainless steel plates, stainless steel coils, ss strips, and so on.
Stainless Steel Bar
Shape: Round Bar, Flat Bar, Angle Bar, Hex Bar, Channel Bar, etc
Stainless Steel Tube
OD:0.188"–4.500" or as customers' request
Wall:0.016" – 0.236" or as customers' request
Stainless Steel Wire
Diameter:0.1mm up to 8.00mm diameter. as customers' request
Stainless steel is one of the most popular metals in the world. Stainless steel products are highly regarded for their good corrosion resistance, high hardness, and low maintenance costs, and are widely used in various industries around the world. Depending on the application and environment, stainless steel has the requirements of the application and is available in various grades and surface finishes.
Whether you are in the market for stainless steel coils, bars, plates, pipes, wire rods, or angle bars, Huaxiao is one of the most trusted stainless steel suppliers and distributors in China. We offer 200, 300, and 400 series stainless steel at competitive prices.
Stainless Steel Application
According to the scope of application of stainless steel, we classify stainless steel into decorative stainless steel, food-grade stainless steel, and high-strength steel, etc.
Color Options For Decorative Stainless Steel Sheet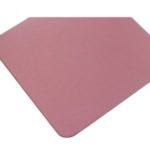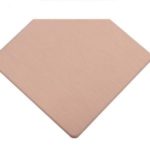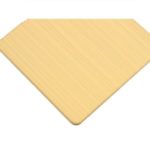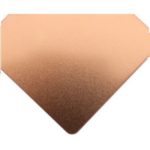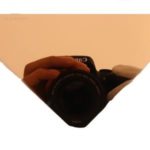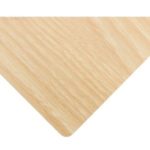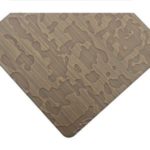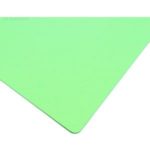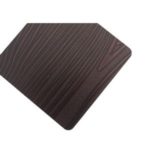 There is a wide range of color options for decorative stainless steel plates, which can provide different visual effects for different requirements. All of these can improve your project with valuable properties such as attractive aesthetics, resistance to rust and corrosion, longevity, and more. The surface of the decorative stainless steel plate is polished with BA and 2B to form N0.4, HL, Etching, Embossed, Mirror and other surfaces, with high gloss and reflectivity, bringing a unique visual experience to indoor or outdoor spaces.
Food Grade Stainless Steel
Food-grade stainless steel is a wear- and heat-resistant steel that is safe for cooking all types of food.
The types of food-grade steel we often talk about are:
304: Grade 304 stainless steel has been used to process dairy, beer, and other similar products. It is commonly used today because it is less expensive than other types of stainless steel. It can withstand corrosion and can be easily sterilized. However, it is susceptible to pitting corrosion whenever it is exposed to saline environments.
316: Grade 316 stainless steel has a high chromium and nickel content. It also contains molybdenum, which enhances its resistance to more elements than 304-grade stainless steel. It is widely used because of its high resistance to acids, alkalis, and chlorides. This food-grade stainless steel can be used as a container for almost all kinds of food.
According to stainless steel grade, we can classify 200 series, 300 series, 400 series, duplex steel, etc. Currently we often export grades 304, 316, 321 and 409 to the UK, Canada, Australia, Korea and Russia.
Huaxiao is your local reliable Stainless Steel Suppliers
Located in Shanghai, China, Huaxiao is a full-service stainless steel supplier and manufacturer that can cater to your needs. Our stainless steel inventory includes a variety of shapes and a variety of alloys. We offer the following advantages:
7-15 days delivery
Experienced export team
Custom cut-to-size metal production
ISO 9001 certification
Stainless Steel Properties
Huaxiao Metal is one of your trusted stainless steel suppliers and distributors. We stock all types of stainless steel including #304, the most versatile and widely used of all stainless steels. This stainless steel offers the best combination of properties due to its chemical composition, mechanical properties, weldability, and oxidation resistance. We also have grade 409 and grade 316 in stock. SS 316 contains more nickel than grade 304, providing greater corrosion resistance.
Advantages of Stainless Steel
Huaxiao is a direct stainless steel supplier and manufacturer of high-quality hot-rolled and cold-rolled stainless steel bars, pipes, wires, plates, and coils. Stainless steel suppliers are manufactured to exacting standards to provide the absolute best features and benefits, including:
Corrosion resistance
high tensile strength
long-lasting
Heat resistant
Easy to shape and manufacture
low-cost maintenance
Other Service
When you order from Huaxiao Metal, we can cut the metal for you according to your size requirements. If you require more extensive service than normal steel, we also offer the following advanced metal-cutting options: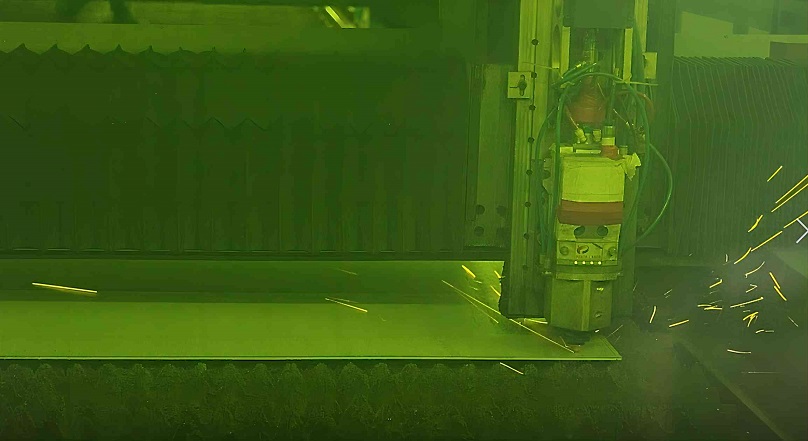 laser cutting
water jet cutting
Contact Shanghai Huaxiao's Stainless Steel Metal Industrial Metal Supply now
Whether you're looking for decorative stainless steel tubing, sheet, or any other shape, we've got you covered. Contact us today to learn more about our stainless steel supply!