Automotive Structural Steel Price, please free to contact us.
Automotive Structural Steel
Automotive structural steel is mainly used in parts or security parts in passenger cars and commercial cars, normally customers require it to be pickled. The key process for this kind of material is drawing, thus the material is required to be with high ductility, high precision of thickness, and good shape.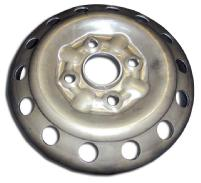 The delivery standard of the common structural steel is Q/OHAC 807-2016 common automotive structural steel sheet and strip. The delivery standard of the high-strength structural steel is Q/OHAC 811-2016 high-strength automotive sheet and strip.
Huaxiao is a leading supplier of engineered automotive steel for power transmission applications, selling customers for light vehicles, medium trucks, and heavy-duty truck applications. Every day, millions of motorists use our high-performance automotive steels in the engine, transmission, and driveline components of their vehicles. You'll also find our consistent and reliable steels in automotive applications such as gears, crankshafts, bearings, hubs, axles, constant velocity joints, shafts, and sleeves. In addition, through our value-added supply chain, we are a leading producer of precision cut tubing and precision machined components and finished parts.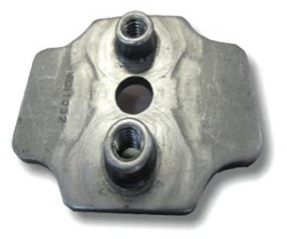 Grade
Tensile strength, Mpa
Elongation,%
180°
Bending property
L0=50mm
 Longitudinal
<1.6mm
1.6-<2.0
2.0-<2.5
2.5-<3.2
≥3.2
<3.2
≥3.2
SPHC-PO
≥270
≥27
≥29
≥29
≥29
≥31
d=0a
d=1a
SPHD-PO
≥270
≥30
≥32
≥33
≥35
≥37
–
–
SPHE-PO
≥270
≥32
≥34
≥35
≥37
≥39
–
–
SPHF-PO
≥270
≥37
≥38
≥39
≥39
≥40
–
–
Note: The product should be used as soon as possible due to its aging effect.

a)Longitudinal sample should be used for tensile test, i.e P14 sample in GB/T 228.1;

b)the property guarantee period is 6 months.
High strength structural steel
Strength grading (yield strength, Mpa)
Q/OHAC 811
SEW092
DIN EN 10149.2
Main grades
Main grades
Main grades
355
QSTE340TM/S355MC
QSTE340TM
S355MC
380
QSTE380TM
QSTE380TM
 
420
QSTE420TM/S420MC
QSTE420TM
S420MC
460
QSTE460TM/S460MC
QSTE460TM
S460MC
500
QSTE500TM/S500MC
QSTE500TM
S500MC
550
QSTE550TM/S550MC
QSTE550TM
S550MC
600
QSTE600TM/S600MC
QSTE600TM
S600MC
650
QSTE650TM/S650MC
QSTE650TM
S650MC
700
QSTE700TM/S700MC
QSTE700TM
S700MC
Yield Strength classification, Mpa
Yield strength
 Tensile strength
 Elongation after fracture
Cold bending test

Rel, MPa

Rm, MPa
A50% (h<3.0mm)
A% (h≥3.0mm)
180° ,b=35mm
QSTE340TM
≥340
420~540
≥21
≥25
d=0 .5a, Qualified
S355MC
≥355
430~550
≥19
≥23
d=0 .5a, Qualified
QSTE380TM
≥380
450~590
≥20
≥23
d=0 .5a, Qualified
QSTE420TM/S420MC
≥420
480~620
≥18
≥21
d=0 .5a,Qualified
QSTE460TM/S460MC
≥460
520~670
≥15
≥19
d=a,Qualified
QSTE500TM/S500MC
≥500
550~700
≥13
≥17
d=a, Qualified
QSTE550TM/S550MC
≥550
600~760
≥11
≥15
d=1.5a,Qualified
QSTE600TM/S600MC
≥600
650~820
≥11
≥13
d=1.5a,Qualified
QSTE650TM/S650MC
≥650
700~880
≥10
≥11
d=2a, Qualified
QSTE700TM/S700MC
≥700
750~950
≥10
≥11
d=2a, Qualified

Remark: 1)a is refer to the thickness of the sample, b is refer to the width of the cold bending sample, and d is is referring to the bending diameter.

2)The direction of the tensile test sample is longitudinal, i.e. P14 sample in GB/T 228.1 when h <3.0 mm. P10 sample in GB/T 228.1 when h ≥3.0 mm. The direction of cold bending is transverse, i.e. GB/T 232 flap type test.

3)The yield strength can be reduced by 20MPa for a thickness of more than 8mm.