ASTM A269 Stainless Steel Seamless Tube Manufacturer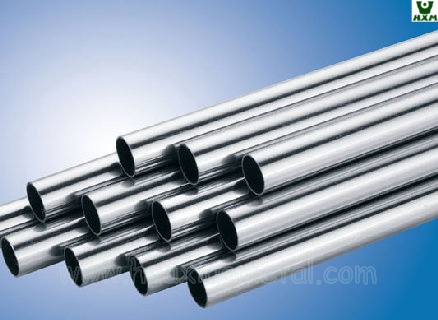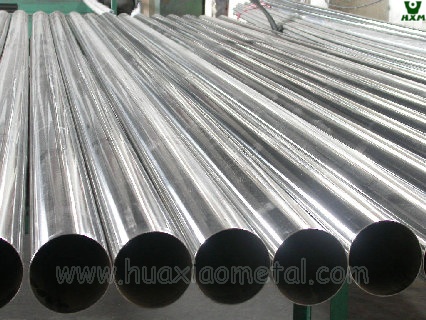 Seamless Pipe A269 SA269 Price
Stainless Steel Seamless Pipe ASTM A269 ASME SA269
ASTM A269 and ASME SA269 are specifications for seamless stainless steel tubing that are commonly used in high-temperature and corrosive environments. These specifications cover tubes made from austenitic stainless steel grades such as 304, 304L, 316, and 316L, and they specify various dimensions, tolerances, and mechanical properties for these tubes.
Stainless steel seamless pipes made to these specifications are commonly used in applications such as chemical processing, pharmaceuticals, food and beverage processing, and oil and gas exploration and production. They offer excellent resistance to corrosion and high temperatures, making them ideal for use in harsh environments.
When ordering stainless steel seamless pipes, it is important to specify the appropriate ASTM and ASME specifications, as well as the required dimensions, wall thickness, and length. This will ensure that you receive the right product for your application and that it meets the necessary performance requirements.
ASTM A269 Stainless Steel Mechanical Tube Specification
Standard: ASTM A269, ASME SA269
Material/Steel Grade: TP304, TP304L, TP304H, TP310, TP310S, TP316, TP316L, TP316Ti, TP317, TP317L, TP321, TP321H, TP347, TP347H
Application: Seamless Austenitic Stainless Steel Tubing for General Service
Size: OD: 3.2~50.8mm WT: 0.2~10.0mm
Finish: Mill
Normal Size

OD 3/16"
WT0.02"
4.76×0.51mm
OD3/16"
WT0.028"
4.76×0.71mm
OD3/16"
WT0.035"
4.76×0.89mm
OD3/16"
WT0.049"
4.76×1.24mm
OD0.24"
WT0.04"
6x1mm
OD0.24"
WT0.06"
6×1.5mm
OD1/4"
WT0.02"
6.35×0.51mm
OD1/4"
WT0.028"
6.35×0.71mm
OD1/4"
WT0.035"
6.35×0.89mm
OD1/4"
WT0.049"
6.35×1.24mm
OD1/4"
WT0.065"
6.35×1.65mm
OD5/16"
WT0.028"
7.94×0.71mm
OD5/16"
WT0.035"
7.94×0.89mm
OD5/16"
WT0.049"
7.94×1.24mm
OD5/16"
WT0.065"
7.94×1.65mm
OD3/8"
WT0.028"
9.53×0.71mm
OD3/8"
WT0.035"
9.53×0.89mm
OD3/8"
WT0.049"
9.53×1.24mm
OD3/8"
WT0.065"
9.53×1.65mm
OD0.4"
WT0.04"
10x1mm
OD0.4"
WT0.06"
10×1.5mm
OD0.4"
WT0.079"
10x2mm
OD0.47"
WT0.065"
12x1mm
OD0.47"
WT0.06"
12×1.5mm
OD1/2"
WT0.028"
12.7×0.71mm
OD1/2"
WT0.035"
12.7×0.89mm
OD1/2"
WT0.049"
12.7×1.24mm
OD1/2"
WT0.065"
12.7×1.65mm
OD0.55"
WT0.04"
14x1mm
OD0.55"
WT0.06"
14×1.5mm
OD5/8"
WT0.028"
15.88×0.71mm
OD5/8"
WT0.035"
15.88×0.89mm
OD5/8"
WT0.049"
15.88×1.24mm
OD5/8"
WT0.065"
15.88×1.65mm
OD5/8"
WT0.083"
15.88×2.11mm
OD0.63"
WT0.065"
16x1mm
OD0.63"
WT0.06"
16×1.5mm
OD0.63"
WT0.079"
16x2mm
OD3/4"
WT0.04"
19.05x1mm
OD3/4"
WT0.049"
19.05×1.24mm
OD3/4"
WT0.065"
19.05×1.65mm
OD3/4"
WT0.083"
19.05×2.11mm
OD1"
WT0.049"
25.4×1.24mm
OD1"
WT0.0665"
25.4×1.65mm
OD1"
WT0.083"
25.4×2.11mm
OD1"
WT0.1"
25.4×2.54mm
ASTM A269 seamless stainless steel tubing for low and high temperature applications. These tubes can be made from austenitic steel using resistance welding, electrofusion welding or seamless cold drawn mechanisms. SA269 hoses are also available in different finishes and can be heat treated.
Advantages of ASTM A269 Stainless Steel Seamless Tube
There are several advantages of using ASTM A269 stainless steel seamless tubes in various industrial applications:
1. Corrosion Resistance:
One of the primary advantages of stainless steel seamless tubes is their excellent resistance to corrosion. This makes them ideal for use in harsh environments, such as chemical processing plants, where exposure to corrosive substances is common.
2. High-Temperature Resistance:
Stainless steel seamless tubes are also able to withstand high temperatures without becoming deformed or losing their strength. This makes them suitable for use in high-temperature applications, such as in furnaces and boilers.
3. Low Maintenance:
Stainless steel is a low-maintenance material that is easy to clean and does not require frequent repairs or replacements. This makes it a cost-effective choice for many applications.
4. Strength and Durability:
Stainless steel seamless tubes are strong and durable, and they are able to withstand heavy loads and high pressures without deforming or breaking. This makes them suitable for use in a wide range of applications, including structural and mechanical applications.
5. Versatility:
Stainless steel seamless tubes are available in a wide range of sizes and thicknesses, and they can be easily fabricated to meet the specific needs of different applications. They are also compatible with a wide range of other materials, making them a versatile choice for many industrial applications.
Overall, the use of ASTM A269 stainless steel seamless tubes offers a number of advantages over other materials, making them a popular choice in many industries.
Contact Shanghai Huaxiao's ASTM A269 Seamless Tube Supply now
Whether you're looking for stainless steel seamless pipe, we've got you covered. Contact us today to learn more about our astm a511 seamless pipe prices!