Carbon steel is a widely used material that is vital to many industries due to its unique properties.
Some of the most common types of carbon steel include low-carbon steel, medium-carbon steel, high-carbon steel, ultra-high carbon steel.
Mild steel has less than 0.25 wt.% carbon and cannot be hardened by heat treatment to form martensite.
Medium carbon steel contains 0.25 to 0.60 wt.% carbon and 0.60 to 1.65 wt.% manganese.
High-carbon steel contains 0.60 to 1.25 wt.% carbon and 0.30 to 0.90 wt.% manganese.
Carbon Steel Grades Chart: The Most Popular Grades and Uses
Brief explanation of the importance of carbon steel in various industries.
Purpose of the chart: to provide a quick reference for common carbon steel grades and their applications.
Low-carbon steel Grades
| Grade | Carbon Content | Common Uses |
| --- | --- | --- |
| ASTM A36 | 0.26% – 0.29% | Structural applications, general fabrication |
| SAE 1008 | 0.10% max | Cold-formed components, automotive panels |
Medium Carbon Steel Grades
| Grade | Carbon Content | Common Uses |
| --- | --- | --- |
| AISI 1045 | 0.43% – 0.50% | Shafts, machinery parts, automotive components |
| EN 8 | 0.35% – 0.45% | Gears, studs, bolts |
High-Carbon Steel Grades
| Grade | Carbon Content | Common Uses |
| --- | --- | --- |
| AISI 1095 | 0.90% – 1.03% | Springs, cutting tools, knives |
| EN 9 | 0.50% – 0.60% | High-stress components, axles |
Alloyed Carbon Steel Grades
| Grade | Alloying Elements | Common Uses |
| --- | --- | --- |
| AISI 4140 | Chromium, Molybdenum | Shafts, gears, automotive components |
| ASTM A572 | Vanadium, Columbium | Structural steel in construction |
Carbon Steel Grades For Sale From China Carbon Steel Suppliers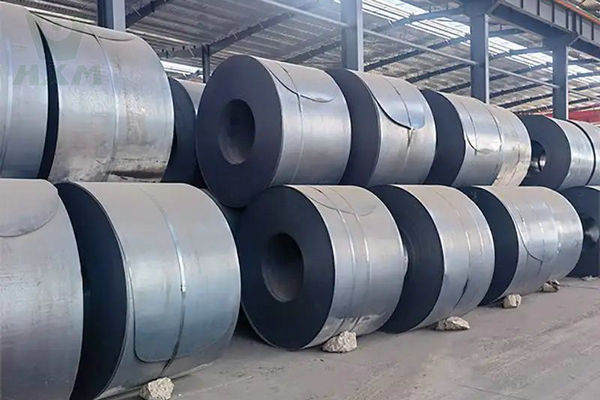 AISI 1060 Steel Suppliers and Manufacturer (UNS G10600) 1060 Carbon Steel Available Products Round Bar Flat Bar Square Bar Hexagon Bar Plate Coil and More
Read More »