Welcome to our website! We are an integrated industry and trade enterprise focusing on the export of aluminum plates, providing high-quality 4×8 aluminum sheets to customers around the world. If you're looking for a reliable aluminum sheet supplier, you've come to the right place!
Aluminum sheets, as a multifunctional material, play an indispensable role in modern industry and construction fields. Its lightweight, strong, and corrosion-resistant properties make it ideal for use in a wide range of aircraft, automobiles, building structures, and many other applications. However, when you need high-quality, reliable aluminum plates, choosing the right supplier is crucial.
We understand the challenges our customers face when purchasing aluminum panels, so we are committed to providing best-in-class products, excellent customer service, and competitive pricing. This article will introduce you to our products, our purchasing process, and why we should be your partner of choice.
Whether you are building a new project, upgrading existing equipment, or launching an innovative project, we can meet your aluminum sheet needs. Next, we'll detail our products and how to easily source our high-quality aluminum plates.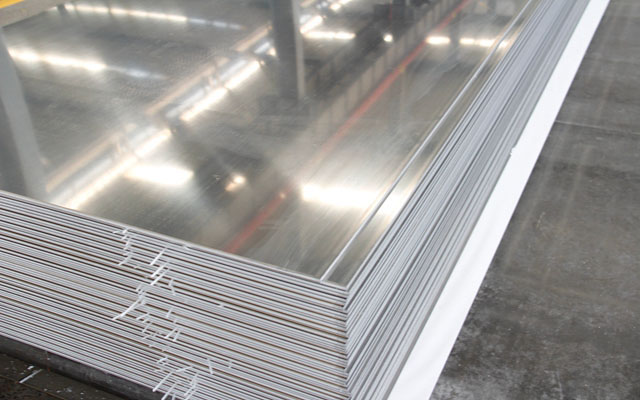 Huaxiao 4x8 Aluminum Sheets
As one of the leading suppliers in the field of Aluminum Sheets, we are proud to offer a high-quality range of 4×8 aluminum sheets to suit the needs of various industrial and construction applications. Our products have the following outstanding features:
| | |
| --- | --- |
| Width | 4 feet (1219mm) |
| Length | 8 feet (2438mm) |
| Thickness | 0.2mm – 350mm |
| Alloy | 1000, 2000, 3000, 5000, 6000, 7000 series, etc |
| Temper | O – H112, T3 – T8, T351 – T851 etc. |
| Technology | hot rolled ( DC ), cold rolling ( CC ), cast |
| Certifications | GB/T19001-2016/ISO9001:2015 |
Our aluminum plates can have different types of surface treatments according to your needs, including anodizing, galvanizing, coating, etc. This helps increase the durability and aesthetics of the aluminum plates.
Our aluminum sheets are produced using advanced manufacturing processes to ensure high quality, uniformity, and reliability. Each aluminum sheet undergoes strict quality control to ensure compliance with international standards and certifications.
Wide Range of Applications
Our aluminum plate products are widely used in many industries, including construction, automobile manufacturing, aerospace, electronic equipment, food processing, etc. Whether you are building a new project, maintaining existing equipment or conducting innovative research, our aluminum panels can meet your needs.
In addition to standard specifications of aluminum panels, we also offer customized options to meet the requirements of special projects. Whether you need a special shape, cut size or special finish, we can accommodate your requirements.
We are well aware of the importance of aluminum sheets in various industries, so we are committed to providing the highest quality products to meet the needs of our customers. No matter the size of your project, we have the capabilities to provide you with high-performance aluminum panel solutions. If you would like to find out more about our products, or require custom advice, please feel free to contact our team. We look forward to providing you with excellent aluminum plate products and services.
Benefits of Aluminum Plates
In modern industry and construction, aluminum panels are used in a wide range of applications and their importance cannot be underestimated. This versatile material offers a unique set of benefits, making it a preferred choice across many industries.
1. Lightweight yet Strong: Aluminum panels are known for their excellent strength and lightweight properties, making them ideal for many applications. This lightweight property helps reduce overall weight, thereby reducing energy consumption and transportation costs. In aerospace, automotive manufacturing, and transportation, lightweight aluminum sheets play a key role in improving efficiency and performance.
2. Corrosion resistance: Aluminum sheets have excellent corrosion resistance, making them ideal for use in humid or corrosive environments such as marine, chemical and food processing. Aluminum's natural oxide layer provides additional protection, allowing it to perform well in harsh conditions.
3. Recyclability: Aluminum is a sustainable material as it can be recycled an unlimited number of times and maintain its properties. This helps reduce resource waste, reduce dependence on natural resources, and reduce waste generation.
4. Thermal Conductivity: Aluminum's excellent thermal conductivity makes it the material of choice for manufacturing radiators, coolers, and cooling components for electronic equipment. It effectively disperses and conducts heat, helping to maintain the stable performance of the device.
5. Manufacturing flexibility: Aluminum panels can be easily machined, bent, welded, and cut, making them ideal for a variety of design and manufacturing requirements. This flexibility makes aluminum panels an important material in areas such as construction, machine manufacturing, and aerospace.
In today's highly competitive market, choosing a high-quality aluminum plate supplier is crucial. We are committed to providing aluminum plate products that meet international standards to meet the needs of various industries. Whether you're looking for building materials, manufacturing components, or working on innovative projects, aluminum panels can bring superior performance and sustainability benefits to your business.
Questions About Buying 4x8 Aluminum Sheets
Thank you for taking the time to read about our 4×8 aluminum sheets products. During our aluminum plate journey, we have gained a deep understanding of its wide range of applications in various industries and its unique advantages. We are proud to provide high-quality, reliable, and sustainable aluminum panel solutions to meet your project needs.
Our commitment is to continue to provide excellent products and services to ensure your satisfaction and success. Whether you require standard specification aluminum panels or a custom solution, we have the capabilities to meet your needs and work with you to achieve project success.
If you have any questions about our aluminum sheet products or services or would like to obtain a quote or more information, we encourage you to take action today. Please contact our sales team who will be more than happy to support and assist you. We look forward to establishing a long-term partnership with you and providing you with superior aluminum panel solutions.
No matter the size of your project, and no matter where you are located, we are ready to meet your needs. Thank you for choosing us as your aluminum plate supplier, we look forward to providing you with the best products and services.
Thank you again for your attention and look forward to cooperating with you!