Fire-affected stainless steel hot rolling mill in South Korea's Pohang resumes production after three-month shutdown
December 18, 2022, According to Yonhap News Agency, South Korean steelmaker Posco (POSCO) said on Sunday (12.8) that it had resumed operations at a key steel plant after a three-month shutdown due to a typhoon. operate. Pohang Steel said in a statement that on Thursday (12.5), Pohang Steel restarted its second hot-rolled steel production plant in Pohang City, 374 kilometers southeast of Seoul, making 13 out of 18 plants following the natural disaster.
Home is back to normal. Of the 14.8 million tons of steel products produced by POSCO's integrated steelworks, the No. 2 Hot Rolling Mill processed 5 million tons, or 33 percent. Hot-rolled steel is used to manufacture high-end cold-rolled, stainless, and electrical steel products. Posco plans to bring its five remaining plants, including the No. 1 and No. 2 cold-rolled stainless steel plants and the No. 1 electrical steel plant, back to normal by the end of January.
To minimize the typhoon's impact on its business, Posco has increased output at its steel plant in Gwangyang, 423 kilometers southwest of Seoul, and imported steel products from overseas.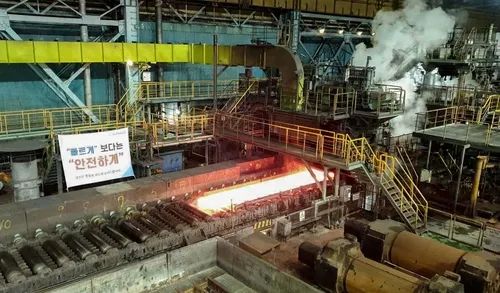 This photo taken on Dec. 15, 2022 shows the No. 2 hot rolling mill of the Pohang Integrated Steel Works in Pohang, 374 kilometers southeast of Seoul, which resumed after a three-month shutdown due to a typhoon in September operate.