India to Abolish Steel Export Tax, Flat Products May Take Priority
Comprehensive media news on August 10, 2022, Indian steel manufacturers expect the situation to ease soon as the government may cut export duties on some, if not all, steel products.
Industry executives said the government could phase out the steel export tax. The government is believed to be considering lowering export duties on flat products first, while export duties on construction steel such as rebar, barbed wire, and roofing panels will remain in place.
Flat steel products include Hot Rolled Coil (HRC), Cold Rolled Coil, and Steel Plate.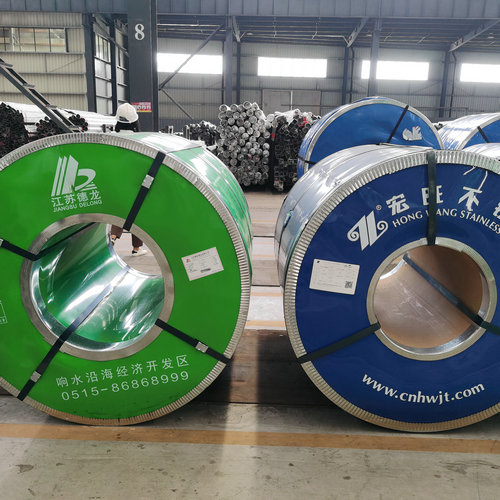 To curb soaring inflation, the government on May 22 imposed a 15% export tax on flat-rolled products of select pig iron, iron or non-alloy steel, bars and various stainless flat-rolled products, and iron ore pellets. 45% export tax. Likewise, export duties on iron ore and concentrates have been raised from 30% to 50%.
Seshagiri Rao, joint managing director of JSW Steel, said he expected the export tax to be lowered by the end of September. But two other senior industry sources said it could be faster.
Media reports said the Commerce Ministry was considering imposing an export tax on the advice of the Steel Ministry.
Industry experts and officials have been urging the government to reduce tariffs as it increases uncertainty in export markets. They believe the tariff is a double whammy for the industry, as it weighs on export margins at a time when prices are already starting to adjust, affected by falling international coking coal prices.
"I am very confident that the government will remove this measure soon, as part of the capital expenditure in the industry has been used to create exportable capacity and the government will also lose Forex.".
Indian Iron and Steel Association secretary-general Alok Sahay told an event last week that the imposition of steel export duties eventually led to an 8-10% drop in steel production and affected foreign exchange inflows to the country.
"Prices are now near bottom levels and have started to hurt the steel industry, which is also evident from the Q1 results of the steel industry giants. The government has lost huge foreign exchange earnings and overall business confidence has fallen," Sahay said.