Why are European steel mills closing down amid the energy crisis?
Comprehensive foreign media news on September 14, 2022, due to rising natural gas and energy prices in Europe, ArcelorMittal, the world's second-largest steel producer, recently announced the closure of a European plant. The company will close one of two existing blast furnaces at its Bremen steel plant in Germany by the end of September, citing soaring energy prices, weak market demand, and a poor economic outlook. ArcelorMittal said high energy costs and weak demand made production uneconomical. "The excessive rise in energy prices has had a huge impact on the competitiveness of steel production. This is exacerbated by weak market demand and a negative economic outlook," the company said in a statement.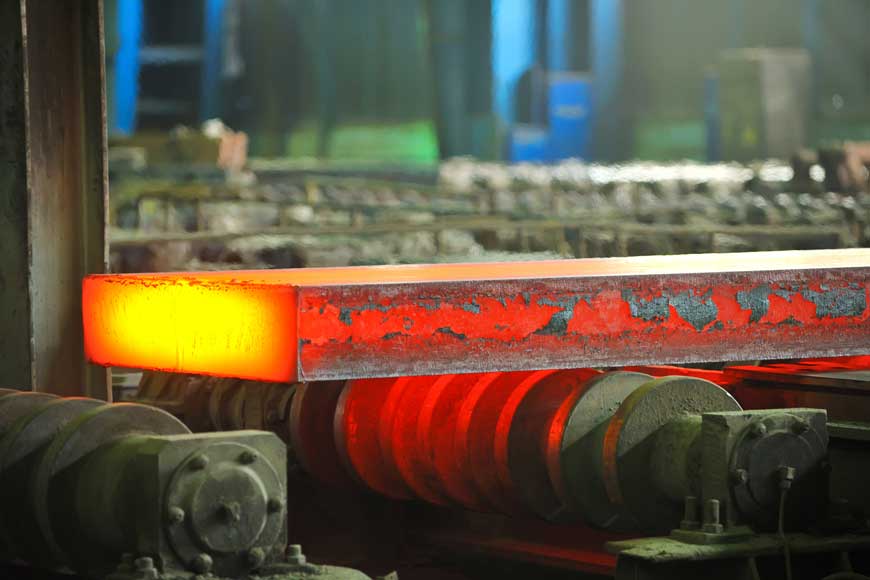 ArcelorMittal is not the first company to close factories in Europe. The crisis began when Russia shut down a large gas pipeline indefinitely. Russia has used its control of gas supplies to pressure European countries in retaliation for sanctions imposed on it during the war with Ukraine. Russia's state-owned gas company Gazprom has shut down the Nord Stream 1 pipeline from Russia to Germany, saying it has found a leak that needs to be fixed. Russia's squeeze on natural gas exports to Europe has pushed up energy costs in the region, undermining heavy industry, which has received fewer orders from manufacturers and builders, which have also been hit.
Power- and gas-intensive industries such as steel, fertilizer, and aluminum are being forced to close factories or pass soaring costs to consumers. Several European stainless steel plants are closing due to the energy crisis. Last month, the Belgian Aperam plant closed its Genk plant. Soon after, they reduced production at the Chatelet factory. Spain's Acerinox announced it would cut production and put about 85% of its staff on short-term work. According to a Bloomberg report, European production has fallen to its lowest level since the 1970s. Aluminum smelters in the region have also recently started closing due to high energy costs.
Europe's largest aluminum smelter also said it would cut output by 22%. On Monday, French aluminum Dunkirk Industries began closing some of its production plants. The process will be completed on October 1. Note that in the aluminum industry, closing a smelter is a painful decision that could cost companies millions and dent profits. "Once the power is cut and the production 'pot' returns to room temperature, it could take months and tens of millions of dollars to get back to normal," Bloomberg said in a report. Hundreds of factories convert aluminum to Germany as aluminum production declines European manufacturers of car or French aircraft parts will increasingly rely on imports. This in turn drives up costs.
At the end of July, 1 in 6 industrial companies in Germany felt compelled to cut production due to high energy prices, according to a survey conducted by the German Chamber of Commerce and Industry (DIHK). Of the 3,500 companies surveyed across all industries and sectors in Germany, about 25% of those forced to cut production had already done so by the end of July, and a further 25% were doing so. Meanwhile, 32% of businesses are expected to limit production or have already begun to do so, including halting entire production lines.